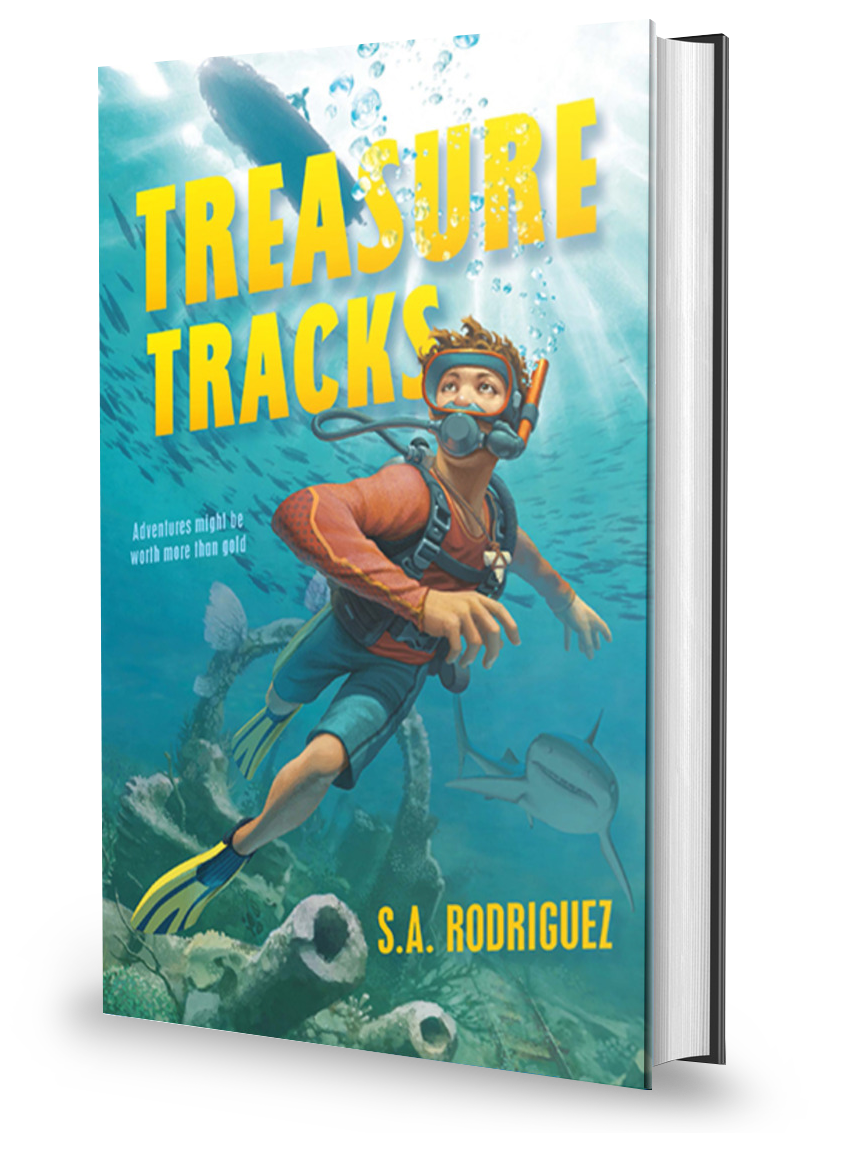 Available NOW
from Farrar Straus Giroux BYR/Macmillan

S.A. Rodriguez grew up in a beachside town in Puerto Rico, igniting her love for the sea. Her dad lived on the neighboring island of St. Thomas where she often visited and sailed around the crystalline blue waters of the Caribbean.
She moved to Miami in high school and went on to marry her Cuban-American husband. Together, they raise three boys and a Cuban Havanese dog named Coco who loves to swim. She considers her household to be a mix of frijoles and habichuelas, blending the Puerto Rican and Cuban cultures of the Spanish Caribbean.
Before pursuing her passion for writing, she managed Hispanic and diversity marketing for Citibank. She studied Communications at Loyola University in New Orleans and holds a Master of Business Administration degree from the University of Miami.
She often fantasized about pirates and mermaids and all things lurking in the deep before committing her dreams to fantastical tales that integrate Latino voices and Caribbean history and themes. When she's not writing, you can find her chasing sunsets and enjoying ocean adventures in the Florida Keys, the backdrop of her debut middle-grade novel.
She is a certified diver and a certified adventure seeker.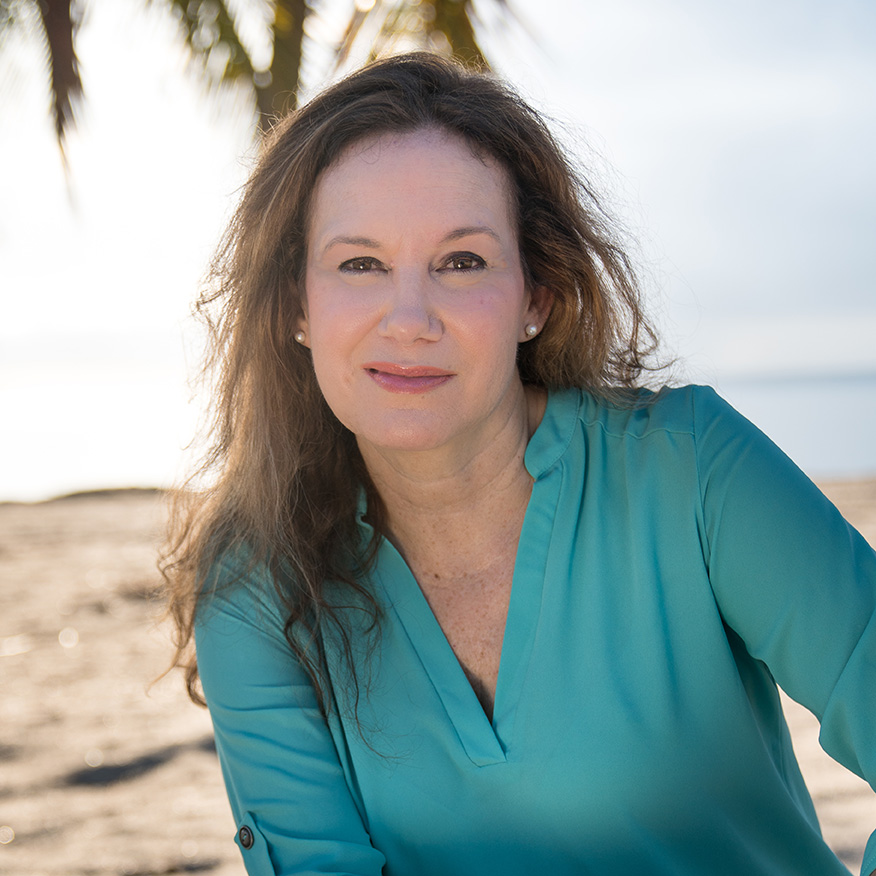 Photo credit: Lea Grandvalet Studer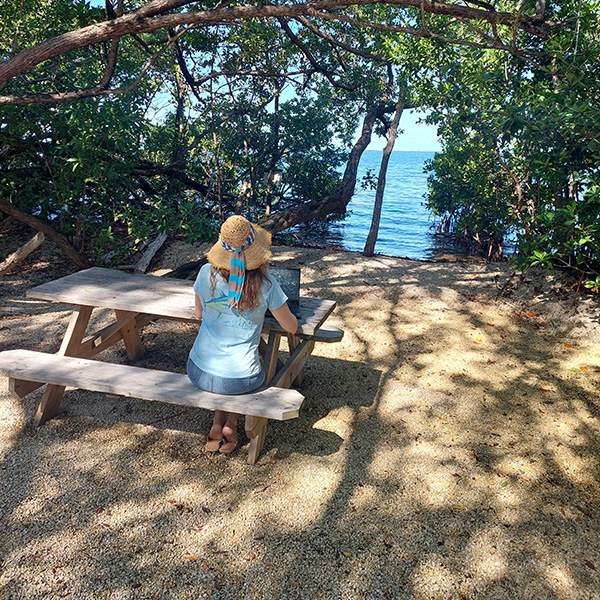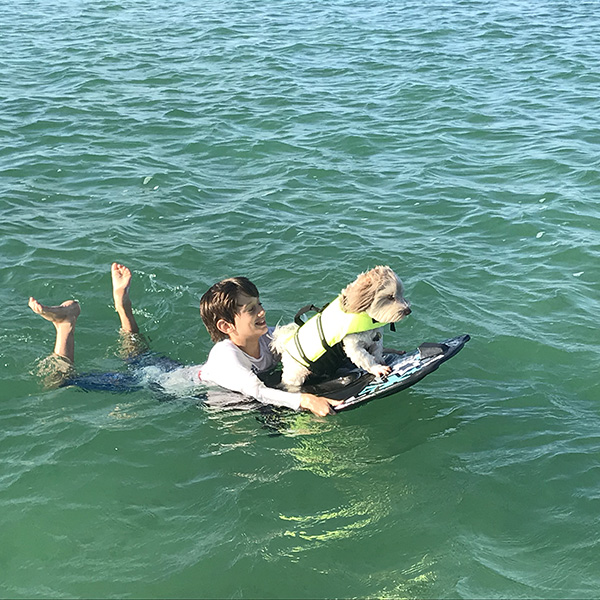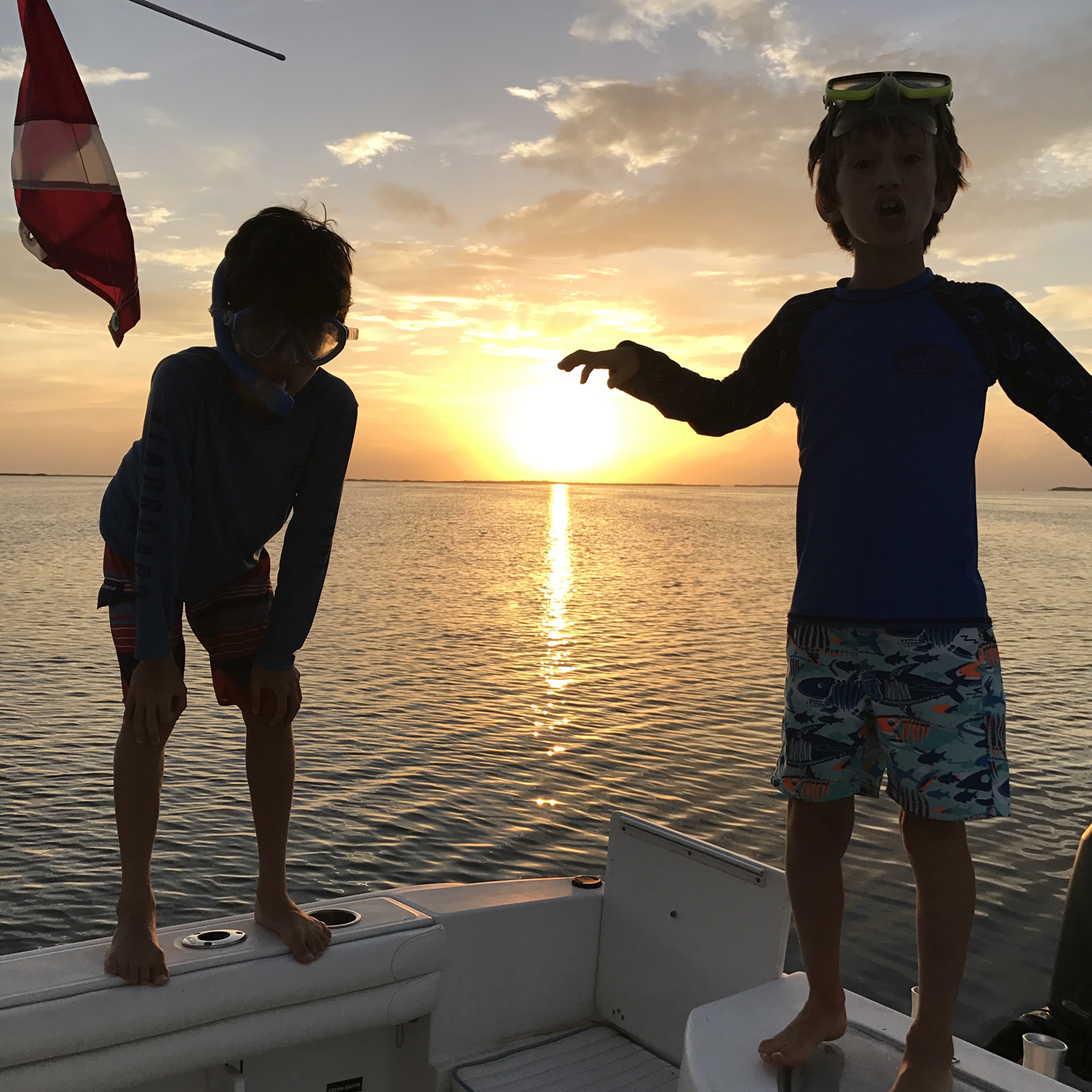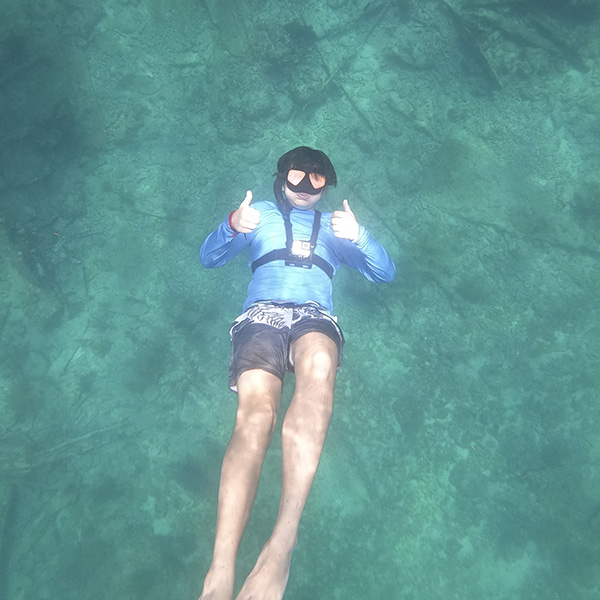 A middle-grade adventure about a young teen who goes on a treasure hunt for undersea riches to help his ailing abuelo.
Twelve-year-old Fernando "Fin" joins his grandfather on a secret quest to find a long-lost treasure swept to sea. But when their first mission takes a near-deadly turn, leaving his abuelo weak and unable to speak, Fin's left to navigate the hunt alone. Well, not exactly alone—his boring, totally unadventurous dad agrees to help out.
With danger lurking at every turn, Fin dives into the mission in order to save Abuelo's life. But between Dad's constant worrying, unwanted diving babysitters, and harrowing encounters in the deep sea, he finds himself in a race against time to locate the treasure. If he can't succeed, he fears he might lose Abuelo for good.
Treasure Tracks is a fast-paced story filled with heart and humor about the bonds of family, the meaning of a legacy, and most of all, the discovery of true treasure.

Praise for
Treasure Tracks
:
Florida's Sunshine State Young Readers Award Grades 6-8 Shortlist Selection
A Junior Library Guild Gold Standard Selection
"Rodriguez packs a ton of local historical know-how and genuine humor into a seaworthy debut adventure. Lighthearted yet solid prose and quirky, delightful characters round out this swell tale of plucky fun under (and above) the sea. Here be treasure indeed." –Kirkus Reviews
Read full review here.
"Hits the mark with prickly characters, clues to a lost treasure, scuba diving, and blacktip sharks and barracudas . . . The author weaves in a strong sense of reverence for Floridian natural elements and marine life. The characters' Cuban heritage is also worked into the plot, and Spanish is seamlessly sprinkled throughout . . . A high-octane middle grade adventure for fans of James Ponti's City Spies." –School Library Journal
Read full review here.
"Real hurricane history and a hunt for sunken treasure—this book is gold!" –Alan Gratz, #1 New York Times–bestselling author of Two Degrees
"S.A. Rodriguez's dazzling debut is an ocean adventure complete with sunken treasure, sharks, familial bonds, and cultural links that lead the reader down the path to discovering where the true treasure really lies." –Pablo Cartaya, award-winning author of The Epic Fail of Arturo Zamora